During this year dedicated to Mercy, Pope Francis canonized Mother Theresa, an inspirational person to all mankind. In every chapel that belongs to the Missionaries of Charity one finds a cross and the words "I Thirst" alongside. These remind us of the thirst that Christ has for each and every one of us.
During my time at university I have noted a thirst that many students have in their heart. Unfortunately many of them satiate this thirst with many worldly things that do not promise lasting happiness. As President of the University Catholic Students Movement (MKSU), I believe that this is our aim: to communicate in a modern and different way that only Christ is the one who could make our life complete.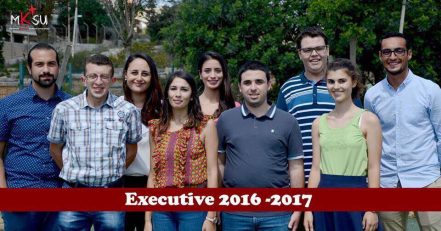 In order to bring forth this message we are using a new methodology based on involving ourselves in day to day activities such as sports and music since being a witness to Christ on campus is also one of our aims. In fact the motto we chose for this year is: Enriching Our Souls, hoping that through these initiatives we'll communicate love, faith, hope and mercy.
Any help would be greatly appreciated since every drop counts. We would greatly appreciate if you could simply pray for us, since evangelizing is not always the easiest task to do. Pray for us that we may transmit God's personal love for each one of us, and to always believe what Pope Francis says, that "The primary reason for evangelization is the love of Jesus".